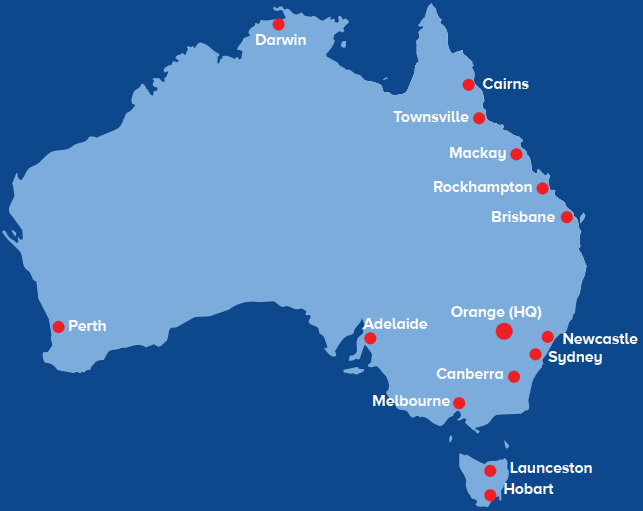 WE'VE GOT YOU COVERED
Across the nation - including regional Australia
Cadia Group has grown significantly to become a well-known name, providing its Australian-wide customer base with access to the widest range of high quality, up-to date and competitively priced products. Backed with Cadia Group's service, this results in a buying experience second to none!
Based in the Central Tablelands of NSW, Cadia Group services all of its customers from many warehouses. Through strict adherence to a structured system, our customer's needs are always met. Whether it is special requirements for complicated projects or simple supply to restock stores, our dispatch and shipping systems allow for immense flexibility, exceeding customer's expectations every time.
Overall, Cadia Group is a supply orientated business dedicated to providing the plumbing and water industries with both high quality products and superior service. Cadia Group seeks to provide an irreplaceable face-to-face service, building up lifelong, personal relationships with our valued customers throughout the country.